"We seek no special favors; but certainly we have a right to expect justice and equal protection under the laws."
—Harry T. Moore
from a letter to Florida Governor Fuller Warren c.1951
Lifelong Educator
1905-1951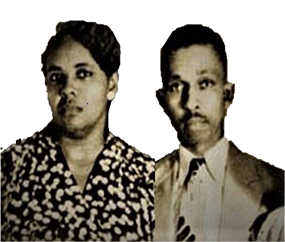 Harry T. Moore was born November 18, 1905, in Houston, Florida, located in Suwannee County. At age 19, Moore graduated with a "normal" teaching certification from Florida Memorial College where he was a straight A student, except for a B+ in French. Other students called him "Doc" because he did so well in all his classes.
Moore moved to Brevard County and began teaching fourth grade at this school in 1925. He soon met Harriette Vida Sims. They married and had two daughters. Moore, his wife, and both of their daughters graduated from what is now Bethune Cookman University in Daytona.
From Cocoa, Moore went to the African American school in Titusville, where he taught ninth grade and became principal. A popular and skilled educator, Moore instilled in his students a sense of pride and a solid work ethic.
Advocate & Activist
In 1934, Moore founded the Brevard Chapter of the NAACP. In 1941, he organized the first State conference of NAACP Chapters in the State of Florida and became its President, dramatically increasing membership. In 1945, he formed the Progressive Voters League of Florida and became its Executive Director.
Moore drove from his home in Mims to cities and towns throughout the state, registering African Americans to vote. After the Supreme Court ruled in 1944 that all-white primary elections were unconstitutional, Moore registered more than 100,000 people over six years, which was 31 percent of all eligible Black voters in Florida.
In 1938, Moore worked with fellow educator John E. Gilbert to sue the Brevard County School District seeking equal pay for Black teachers. The Florida Supreme Court ruled in favor of the district, but the case moved the fight for equal pay forward.
Moore was a prolific letter writer, and actively sought punishment for those who committed crimes against African Americans.
Civil rights Martyr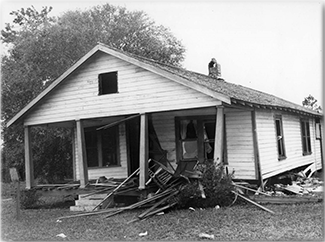 On Christmas night 1951, a bomb exploded under the Moore's home in Mims. Moore died on the way to the hospital in Sanford, the closest place where a Black man could be hospitalized. His wife Harriette died nine days later from injuries she sustained in the blast.
Although the murders of Harry T. and Harriette V. Moore have never been solved, it is believed that members of the Ku Klux Klan from Apopka and Orlando planted the bomb on Christmas night.
Moore and his wife were killed 12 years before Medgar Evers, 14 years before Malcolm X, and 17 years before Martin Luther King, Jr., making them the first martyrs of the contemporary civil rights movement.